Department of Psychological Counselling
"The highest form of knowledge is empathy." – Bill Bullard
When a student is at HPS Begumpet, they are at home. This includes feeling at one with the surroundings, their teachers and their activities. A vital part of creating a curriculum for students is the integration of counselling services for the students. Far too often, younger people feel cooped up with their emotions, and are unable to utilize any outlet, if they even have one available. At school, we practice radical empathy, providing the safest of spaces for a child to be themselves, to communicate and to thrive.
Psychological Counselling
The Mission of the Counselling Department is to Promote and enhance student success by:
Providing Counselling and Guidance Services to all students. To identify the developmental, emotional, social and psychological needs starting at the Primary level through the middle school and reaching up to the senior school level. Ensure a holistic development for the students.
The Psychological Counselling Program
Individual Counselling is provided for students based on referrals from staff and parents. Walk-ins are also encouraged. Group Counselling sessions are held as and when required. Psychological Counselling services address the emotional, behavioural, and learning needs of students in the school. Students are encouraged to share and talk about issues/ problems they might be facing or finding difficult to deal with. Interventions like Intensive Guidance and Counselling sessions, Cognitive Behaviour Therapy, and Family Counselling sessions are also provided as when required. Psycho education being provided to parents regarding the problems that are faced. Students receiving counselling may be assisted in making decisions, setting goals to improve class performance, and discussing personal or social issues.
Meet the Counsellor
School working days (through appointment):
Monday, Tuesday, Wednesday & Friday – Middle and Senior School
Thursday – Primary and Pre-Primary School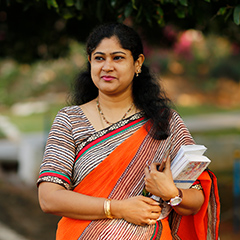 Mrs. Charlotte Raj
Psychological Counsellor
Educational Qualifications: M.A. Psychology, M.A. in Social Work (Medical & Psychiatry) B.Ed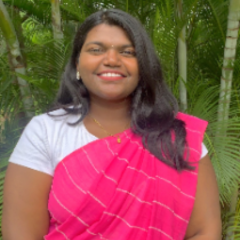 Ms. Paidi Pranathi
Psychological Counsellor
Educational Qualifications:B.A, M.Sc Counselling Psychology
Teaching Responsibilities: Classes 6-8