Principal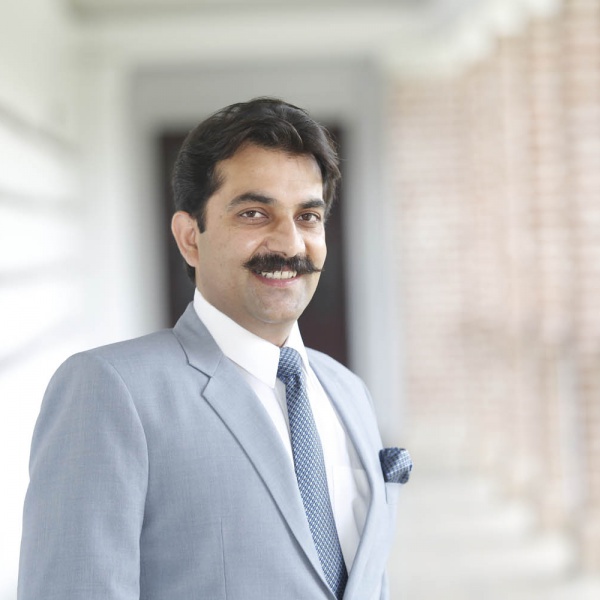 Dr. Skand Bali has been involved in education since year 2000. He is currently working as the Principal of The Hyderabad Public School, Begumpet. Dr. Bali has previously served as the Principal of GD Goenka World School, Gurugram; as a Geography teacher and House Master for 12 years at The Doon School, Dehradun; and 5 years at the Army Public School, Dagshai.
Dr. Skand Bali is highly regarded as an effective school educator with an illustrious career in some of the premier institutions of the country. While serving as the Housemaster of Tata House in The Doon School, Dehradun, he was dynamically invested and instrumental in leading his house to the top position in the school, both in academics and extra curricular activities.
Dr. Skand Bali is an accomplished writer having authored several text books in his field of interest – Geography. He has earned his Masters degree in Geography from Punjab University and a PG Certificate in Education from University College London.
Being an effective educational leader requires a complex set of knowledge, skills, and qualities; and Dr. Bali is adept at all! He is a progressive leader who believes that inclusion, integrity and insight are the keys to good administration. He is a firm believer in the infinite potential of young minds he mentors and adheres to the principle and believes education is incomplete without incorporating core values within the system.
He believes in
• Doing the best for his students by providing an inclusive and nurturing environment
• Building collaborative partnerships between students, teachers, parents and community based on respect and mutual understanding
• Transparency and encouraging investment of all stakeholders in decision making.
Dr. Skand Bali possesses a clear vision and a strong sense of purpose. He is a self driven leader with excellent communication and interpersonal skills. As a person who believes in empowering those around him, Dr. Bali is against the idea of of promoting something that he himself does not wholeheartedly believe. He has a passion for discovering unique and compelling ways in which he can improve his environment and himself. Dr. Bali is happily married to his talented wife, Shivani, and they are blessed with an affectionate son, aptly named, Prem.